Where Main Street Meets the Internet
 Sell your products and services together online with other businesses of the Cedar Rapids, Iowa community.
What You Get:
An online shop to promote your business & sell your products – As a fully-functioning e-commerce marketplace, customers can purchase products directly on the site all while having access to browse multiple businesses and find local service offerings.
Online selling support – The Shop Where I Live team provides you with tools, resources, and support to sell and promote your products and services on the marketplace.
A community website – Selling together with other businesses online draws more traffic than selling on your own, benefiting exposure to all.
Learn more about the benefits of selling online through a marketplace website: Advantages of Selling on a Marketplace Website
Frequently Asked Questions:
We've answered some of the most common questions about selling online through our ShopWhereILive.com platform. Read them here: FAQ's
Support Fees:
This local marketplace is brought to you by the: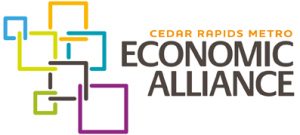 Because of our partnership with the Cedar Rapids Metro Economic Alliance, EA members receive a 50% discount on their monthly fees. Take advantage of this special rate AND the many other benefits of belonging to the Economic Alliance by becoming a member.
Special Member Rate:
$12/mo – E-Commerce Shop
$9/mo – Lead Generation Only (No Transactions)
Non-Member Rate:
$24/mo – E-Commerce Shop
$18/mo – Lead Generation Only (No Transactions)
---
Ready to get started? Fill out the registration form below.
---